Mark Vanderhoof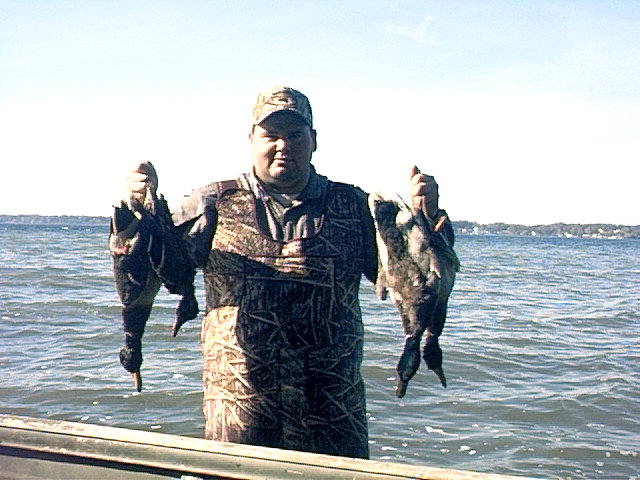 I'm from Union Springs,NY, which is in the Fingerlakes Region of upstate NY, where I hunt ducks quite a bit. I started carving decoys about 6 or 7 yrs ago. I was lucky to have a close friend who has been carving decoys for 20 yrs or more, and hunting ducks even longer. Bill Moore from Moravia,NY. Bill got me started and has helped me throughout the years immensley.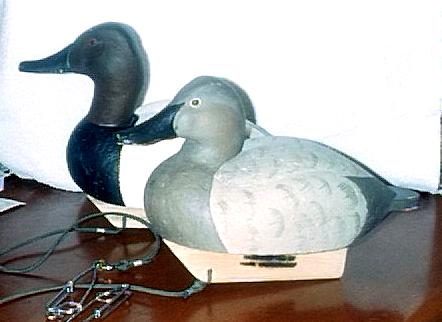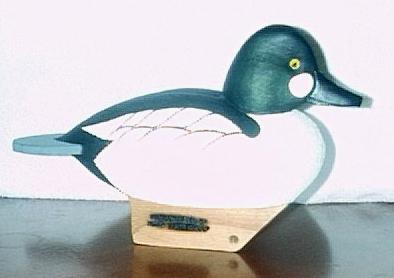 Which is fun, because they really test my carving ability, by adding more detail. Im still developing my own carving style, so im constantly experimenting with different techniques, ex: painting, keel design, patterns. As far as tips and suggestions, im far from being able to teach somebody how to carve decoys, but one thing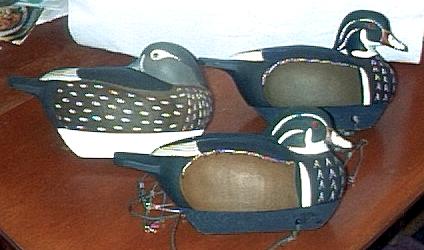 I've learned is to spend alot of time with patterns and reference material. I still use printed patterns(Godin), but I do alter patterns and have recently started drawing my own, which is alot of fun. My favorite bird to carve, is the hen canvasback. I have many favorite carvers, but if I had to name one, it would be Tom Christie.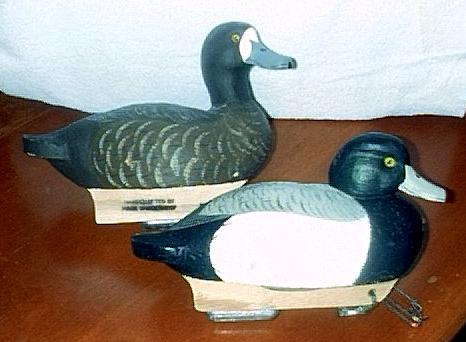 Please feel free to contact me under any circumstance, whether its to purchase decoys or ask questions. Check out my website!

Vanderhoof Gunning Decoys
Mark Vanderhoof
Rt 34b box 4336
Union Springs,NY 13160
Ph. 315-255-1062
Email. markv1975@yahoo.com
Website. http://vanderhoofgunningdecoys.homestead.com/index.html