Ross Smoker
I was born and raised in a small town in central Pennsylvania, Selinsgrove. Which is on the Susquehanna River about 50 miles north of Harrisburg. On my 12th birthday my brother took me duck hunting and I have enjoyed every season since.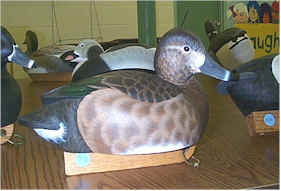 I began carving about 20 years ago with my father and brother to make decoys for the rig. You could say carving is in our family.
I have taken several seminars over the years with guys like Bill Veasey, Rich Smoker, and Keith Mueller. I also teach seminars on making antique gunning decoys at the Ward Museum and in Selinsgrove.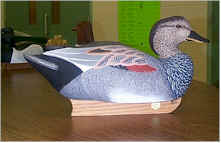 I started competing many years ago and have won over 175 ribbons with my birds. I have several Best of Shows under my belt. This year I was a judge at the World Carving Competition in Ocean City, Md. The carving of gunning decoys is my favorite type of carving. The antique decoys are exciting to do because you can be creative with the piece, I mean anything goes.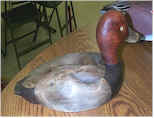 I have shown my work in places like Easton Md, Chincoteague, Va., Tuckerton NJ, Ocean City, Md. and local shows around the Selinsgrove area.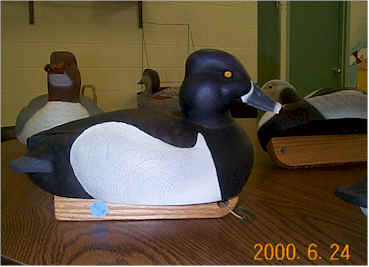 My favorite birds to carve are the ringneck, and gadwall, but I will make any species of waterfowl the customer wants.