Frank Peeters
I was born, raised, and still reside in Southeast Michigan ( Duck Country). Began carving decoys in 1993, first decoy was a Mallard drake. Started competing decoys in 1994 at the St. Clair Flats show, and took a blue ribbon with my first entry, a Hooded Merganser drake. Have won Best of Show honors several times thru the novice and intermediate ranks. Entered open carving competition in 1998. Won the Pacific Flyway IWCA decoy show in Feb. 2000, and the East Carolina "Pamlico Hen Gunners" in February 2001.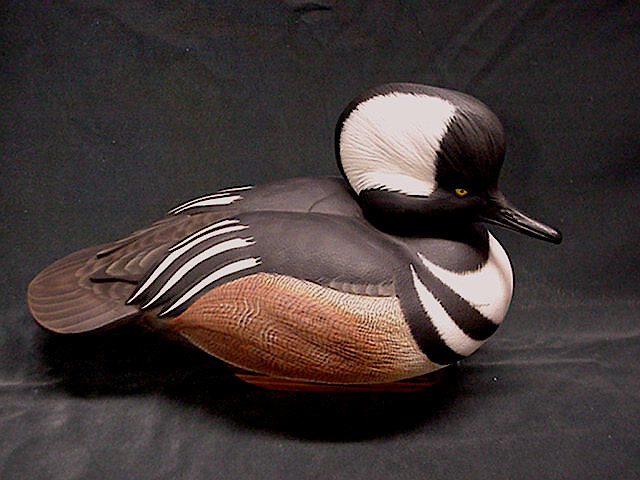 Have recently taken an interest in working decoys. Entered gunning decoy competition for the first time at Westlake Ohio in March, 2001. At the August, 2001 North American Championships, I entered a Mag. Canvasback drake, which took a 1st place "Can", Best diver, and Third Best of Show.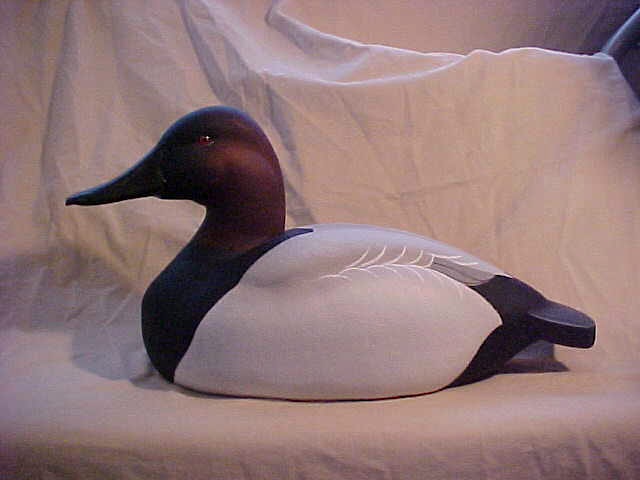 Favorite decoys to Carve are Widgeons, Goldeneyes, and Old Squaws.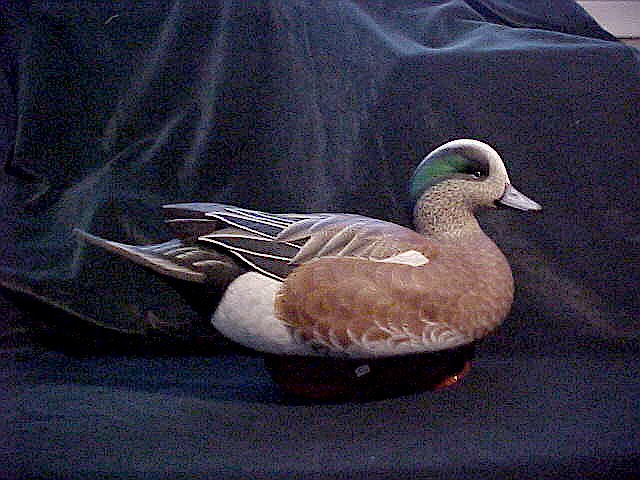 Favorite Carvers include, Ferdinand Bach, Shang Wheeler, J.W. Lincoln, also contemporary carvers like Jon Jones, Tom Christie, Rick Johannsen, Dick Rhode, and a host of others.
For more information please visit my web site http://www.decoysbyfrank.com
Thanks for your interest, Frank Peeters